Taking your old electronics out of the picture: Alberta's Electronics Recycling Program is helping protect our environment by keeping old TVs and computer equipment out of our landfills, and away from the waste stream flowing into developing countries.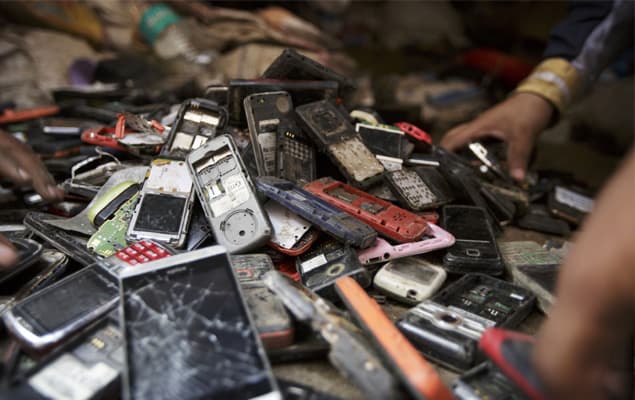 Diverting electronic waste from the landfill.
The Lesser Slave Regional Waste Management Services Commission is part of an expanded electronics pilot project to help protect our environment by keeping more electronic equipment out of the regional landfill.
As part of this pilot project, the Commission seeks to help divert tonnes of electronics from the landfill while adding jobs and positive economic impact to Alberta.
Recyclable electronics include audio visual equipment, telecom, cell phone and wireless devices, electronic gaming equipment, small home appliances, portable power tools, toys, musical instruments and solar panels.
All transfer stations and the Slave Lake Landfill now have dedicated bins to collect these types of electronic waste.
Learn more at ARMAePilot.com
Electronics Recycling Project FAQ
Will I now be charged an environmental fee on these products when I buy new ones like I do for computers or TVs?
No, you will not have to pay for these electronics that are being recycled as part of the pilot project.
How long will this electronics pilot project run?
The tentative end date for the pilot is September 2022.
Who can I speak to if I have questions about the electronics pilot?
ARMA will provide the pilot data to government to determine the best course forward in recycling additional electronics for the long-term.
What if I have an electronics product that isn't on the pilot list?
Email us at 

This email address is being protected from spambots. You need JavaScript enabled to view it.

 with any questions or comments about specific products or the pilot.